360° Rotating Bookcase
This Bookcase Has A Unique 360° Rotating Design,Which Needs A Small Floor Space And Has A Large Storage Space.The Innovative Castle Look Shape Makes This Bookcase Not Only A Work Of Art,But Also Attracts Children To Enjoy The Fun Of Storage.
Multifunction Space Saver
The Unique 360° Rotating Design Of This Bookshelf Makes The Bookshelf Versatile.This Children's Bookshelf Can Hold Books,Toys,Dolls And Other Objects.Also Free To Rotate,So Kid Can Easy To Take And Storage Things.
Board Design
Children can use their imagination at will on the drawing board.
Environmental Friendly Material
This 360° Rotating Bookshelf Is Made Of A Environmental Protection Wood-plastic Board Material,Beautiful In Appearance,No Odor,Strong And Durable.Stable Structure,Large Storage,Easy To Clean.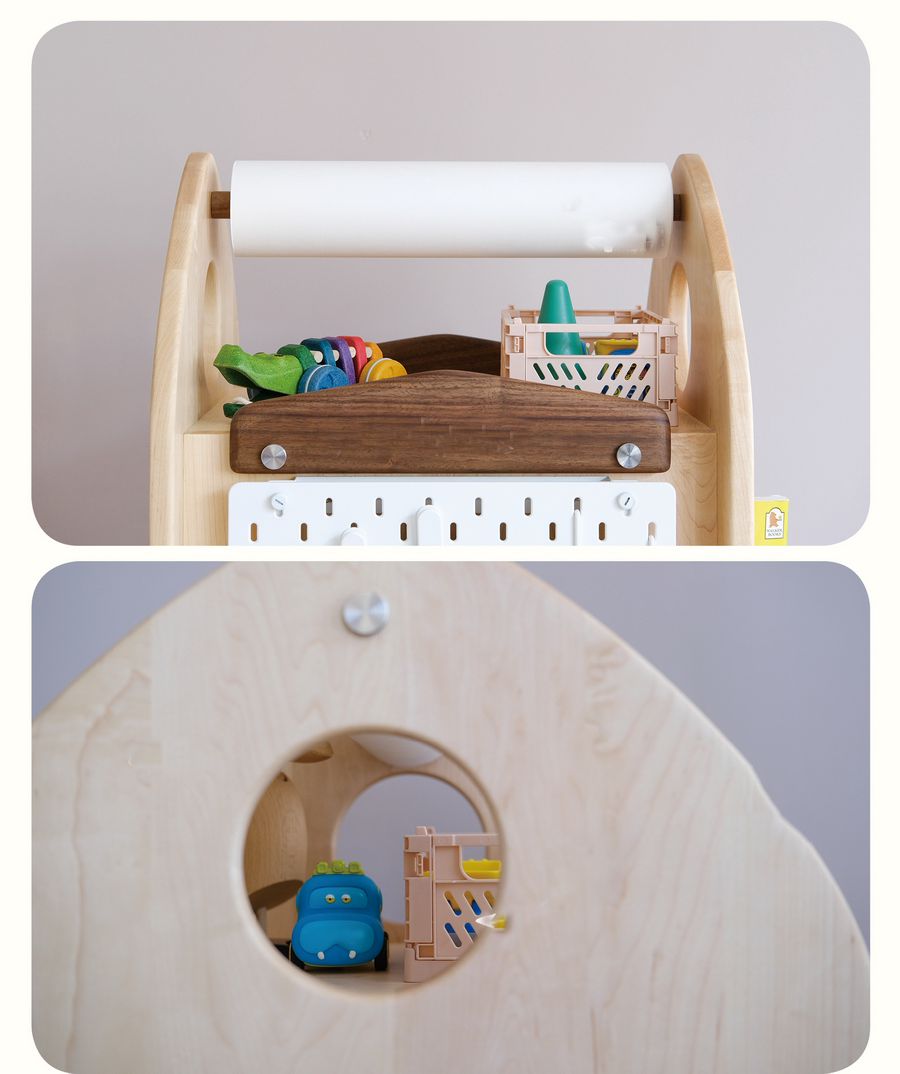 More Details
Specifications