2-IN-1
Have you ever wanted to go camping, but didn't want to drag around a bunch of extra stuff? Well, we have the ultimate solution for you! Introducing this, a solar panel and camp table in one.When unfolded, the solar panel can be used to quickly charge all your electronic essentials like cell phones, cameras, or tablets. Fold it up in seconds to convert it into a table, which can be anything from a mobile workspace to your dining table under the stars.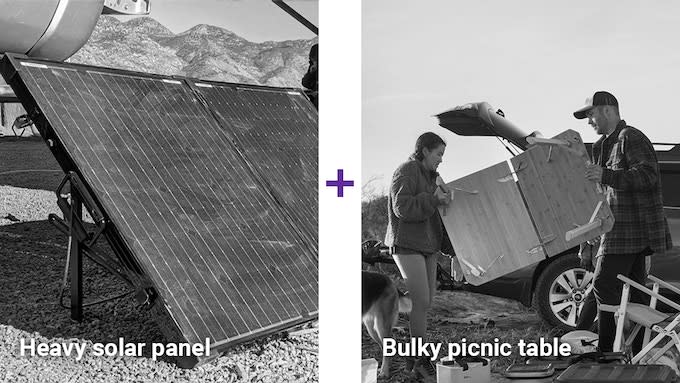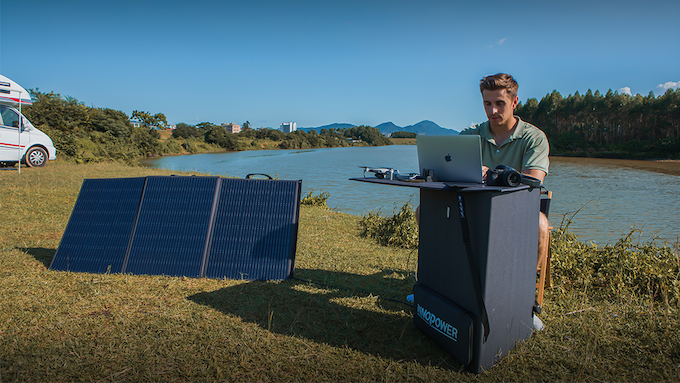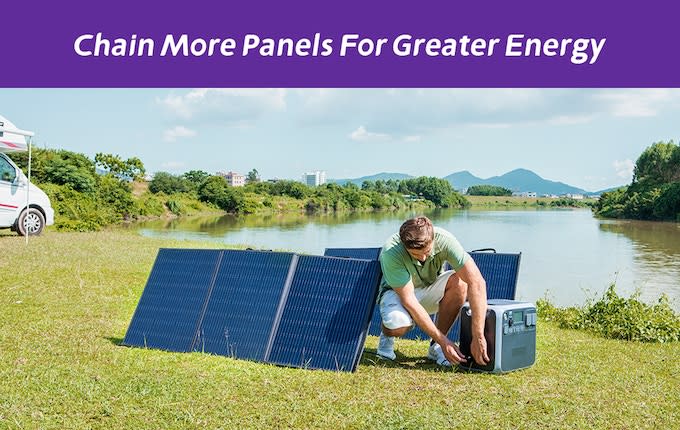 Durable and Practical
The durable tabletop is the perfect way to harness all that sun power when camping. The wide, durable support can be folded up to the size of your solar panel when not in use. Plus, it comes equipped with holes of hook, ground nails, and other helpful features.It also provides a strong load-bearing capacity of up to 30KG, which allows it to survive tough surfaces or weather conditions like windy days.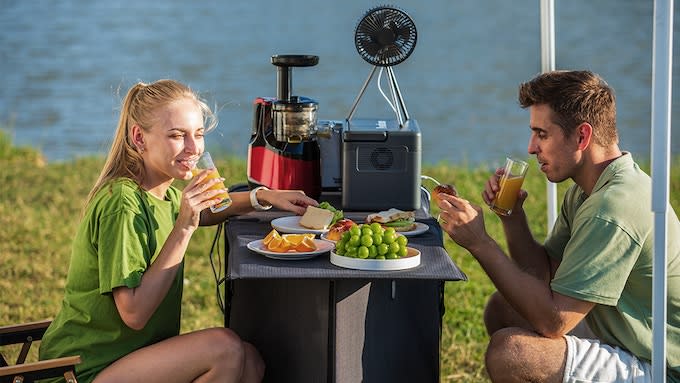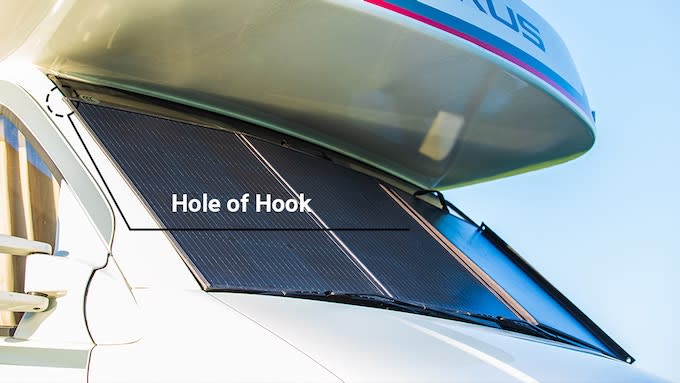 Multi-mode Multi-space
With a three fold design, hook and loop closure and zipper, you can splice and expand your surface as much as you like. Whether you are working alone or having meals outside with a family, our table top panel is suitable for all occasions.
Portable
Its smart folding design makes the transition from powering up to lifting up a smooth one. It's the most lightweight, compact yet sturdy sitting desk or camping table you can possibly find. With inbuilt zippers, you can easily scale up the tabletop area by combining as many as you need.
Highly Efficient PV Material
Highly efficient PV material, multiple protections and certifications give you peace of mind.High conversion rate equals endless possibilities.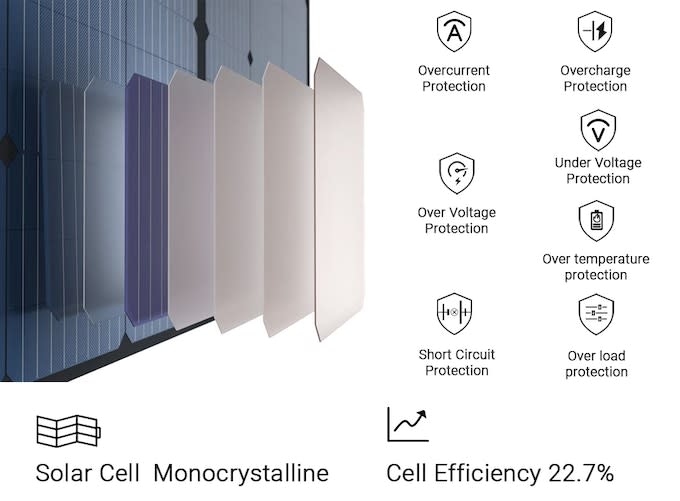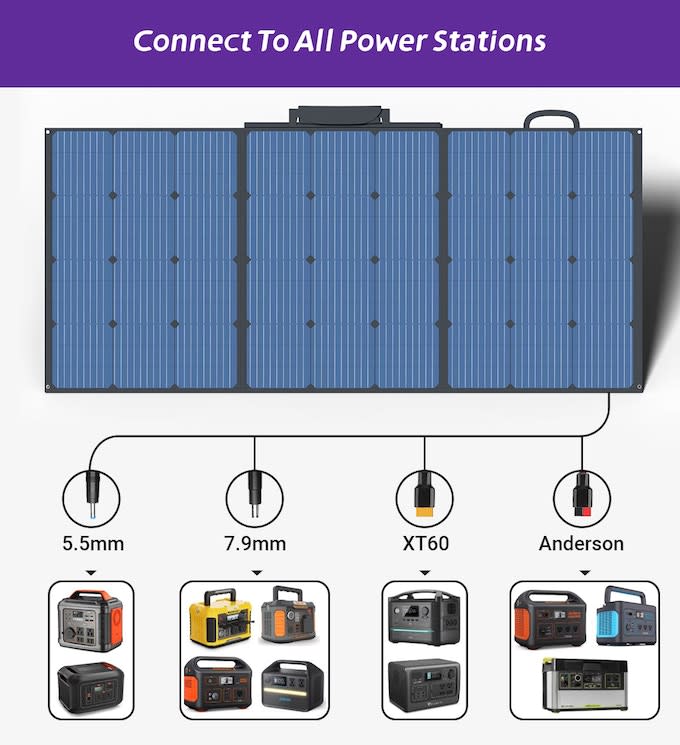 Hand-sewn
Some parts, like the seams, are manually sewn, which not only ensures the natural stitching and fit, but also adds a retro touch to the panels, reflecting the harmony between human and nature.
Two Ways of Tilt Angle Adjustment
The built-in compass allows you to determine the optimal tilt angle in real-time. Simply aim it at sunlight or use a compass on the handle for accurate direction and then adjust the strap based on the number displayed on the auxiliary device.
Real-time mode:
Step 1: Aim the inner compass at the sun to get the right direction
Step 2: Adjust the strap to get the optimal tilt angle
Preset mode:
Step 1: Set the latitude and month on the auxiliary device to get the optimal tilt angle
Step 2: Adjust the strap accordingly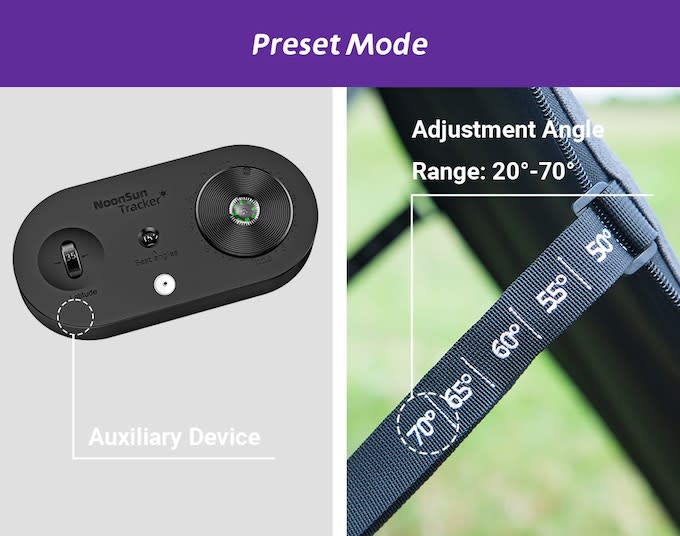 Our Advantages
Specifications