Build Your Own High-Quality Life
In addition to storing your various shoes throughout the year, our shoe cabinet can also be used to store various toys and various accessories in life. The spacious countertop can be placed Potted plants, books, keys, wallets, and other objects make it easier for you to get in and out.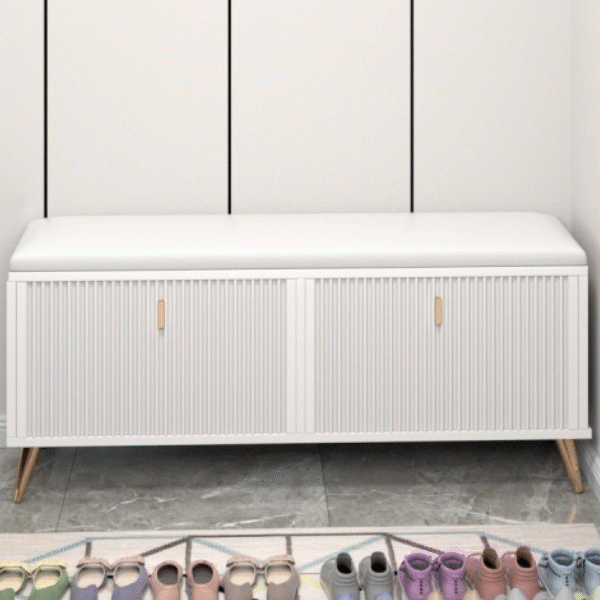 Single Cabinet Door Shoe Cabinet
It can put shoes of various sizes and styles and has a variety of storage methods. let you say goodbye to the messy shoes in life, it is the perfect choice for a small apartment.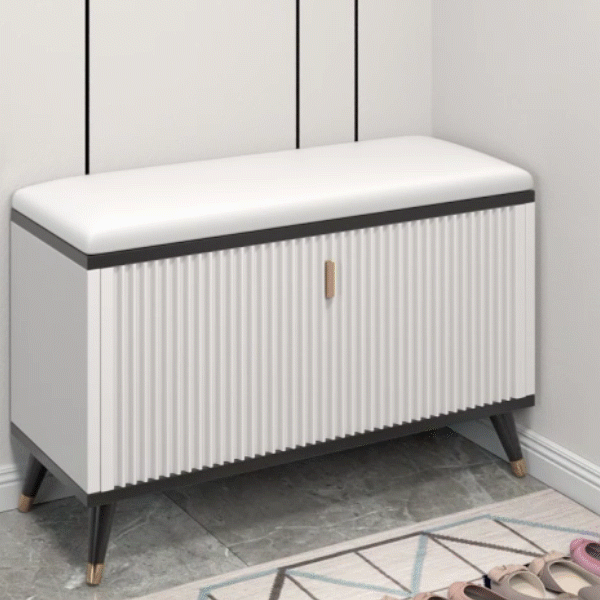 Bold Metal Base
The heightened and bold metal table legs are designed to strengthen the stability, firmness, and good quality, increase the load-bearing capacity of the shoe cabinet, and the design is simple and beautiful.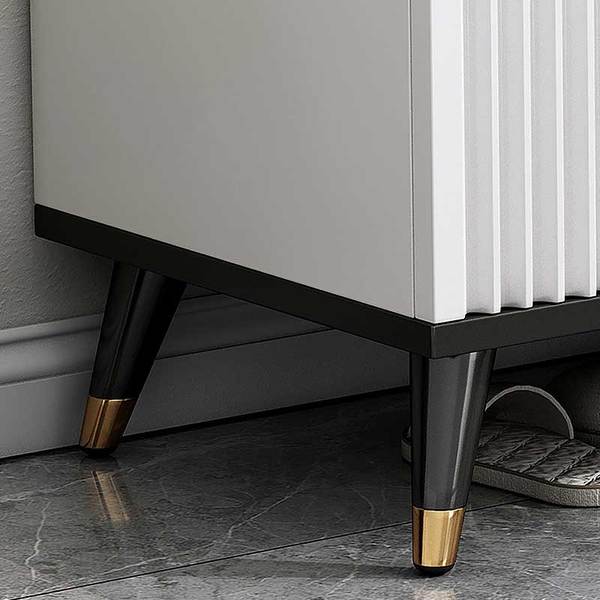 Silent Buffer Dump Design
The scientific tipping bucket buffer design, silent and smooth turning, make it more convenient for us to put shoes, stable explanation, and good quality.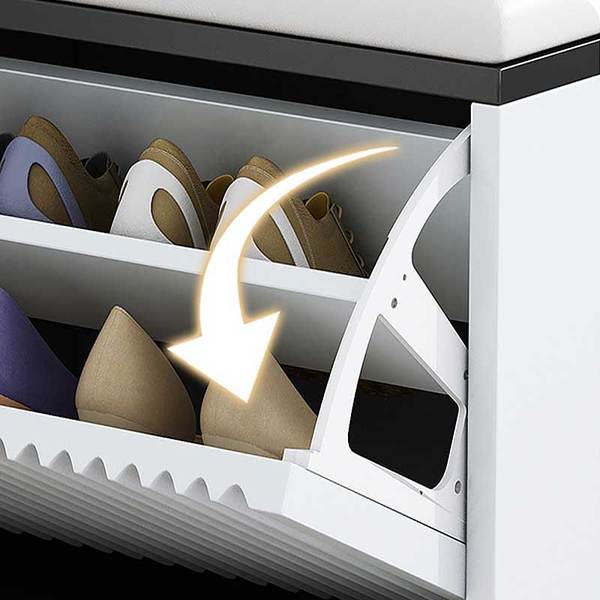 Comfortable Cushion
The leather-wrapped cushion is very comfortable, beautiful in appearance, and very soft, letting your fatigue disappear.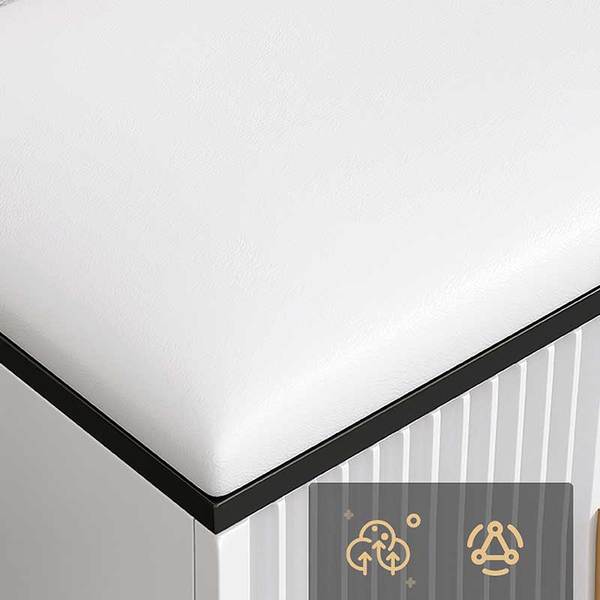 Product Size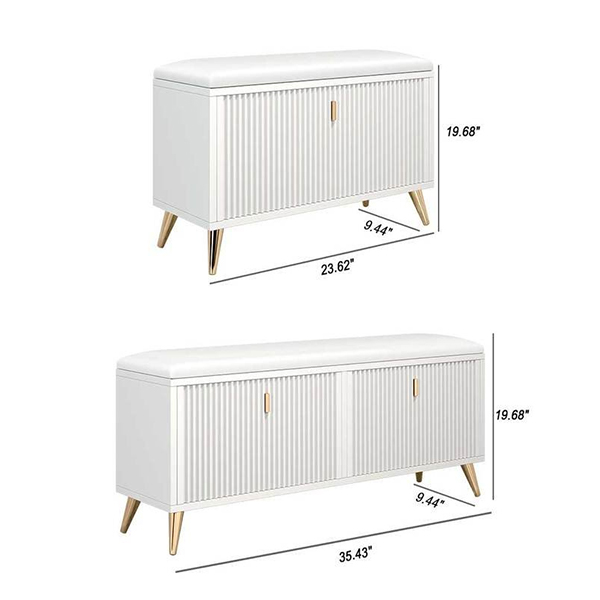 Product Information
Overall Size

19.7"H x 23.6"W x 9.4"D

19.7"H x 35.4"W x 9.4"D

Weight
22.95lb/ 36.7lb
Material
Engineered Wood & High resilience sponge cushion
Product Care
Wipe with damp cloth
Packing Included
5 layers of corrugated cardboard
Assembly Method
Manual Assembly