There are two types of basement bar owners in the this world... There are those that like a classy marble bar top filled with incredibly woodworking, along with cabinets shelving that are filled with the most luxurious and expensive liquors. There are then those that just need a simple truck tailgate mounted to their wall that's filled with their friends, Jack, Jim, and Jose.
Handmade Bars
Repurposed from old truck beds, these handmade bars open and close just like the trunk of a truck but rather than groceries and water bottles, there's shelving inside to store your favorite bottles of liquor.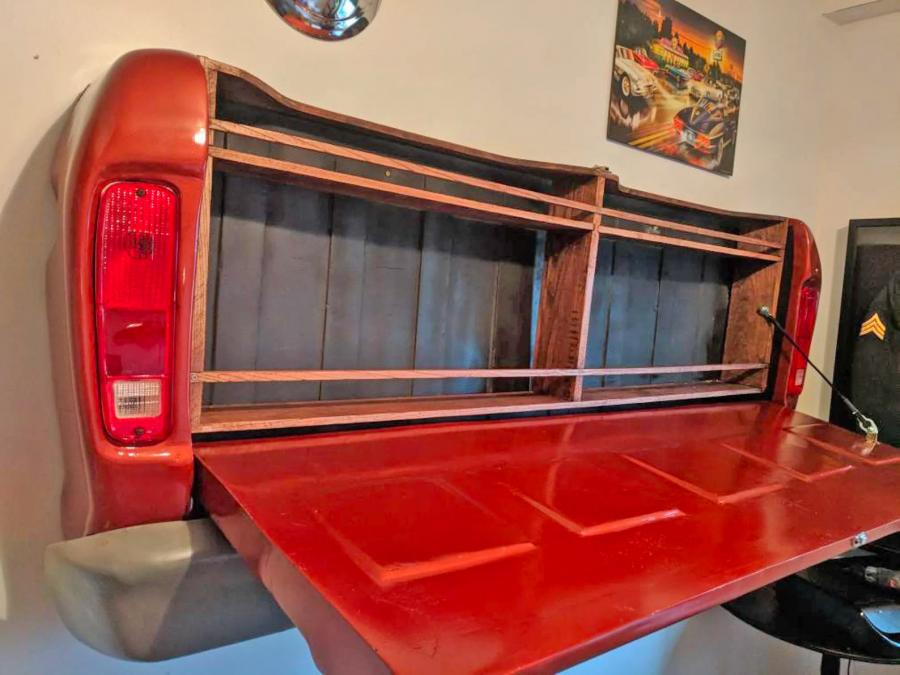 Space-Saving
This wall mounted truck tailgate bar is the perfect solution for someone looking for a clever bar area that really doesn't take up any space in your basement or living room.You can simply close the tailgate when you're done using it, and have everything hidden and away from view.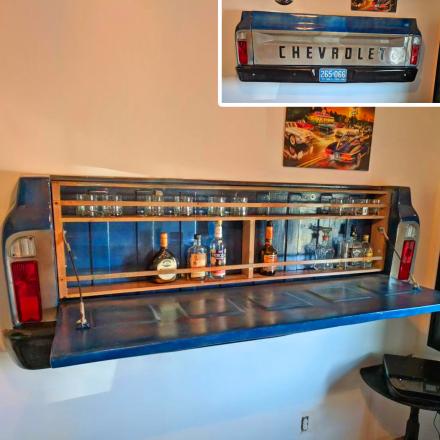 Large Capacity
Perfect for any truck lover, the tailgate bar is around 6-9 inches deep which allows you to store all sorts of different bottles inside. Plus, a second level on the inside allows you to store different whiskey glasses, wine glasses, cocktail glasses etc...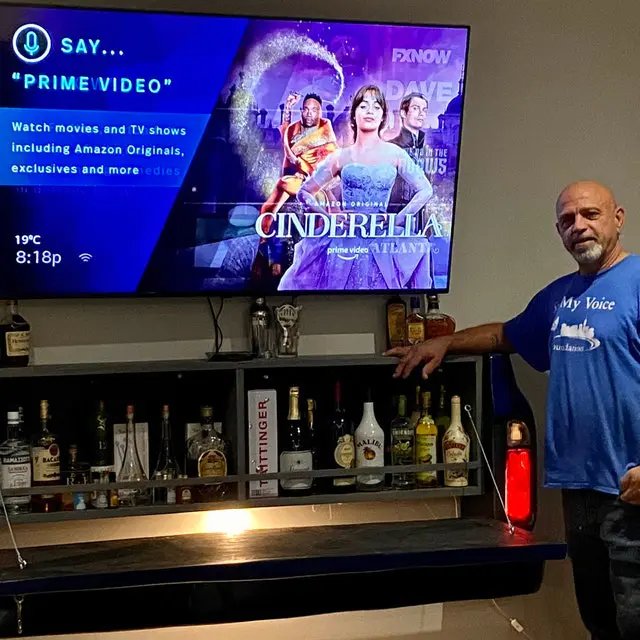 Working Taillights
Yes, It even has working taillights that you can turn on when you're using the bar.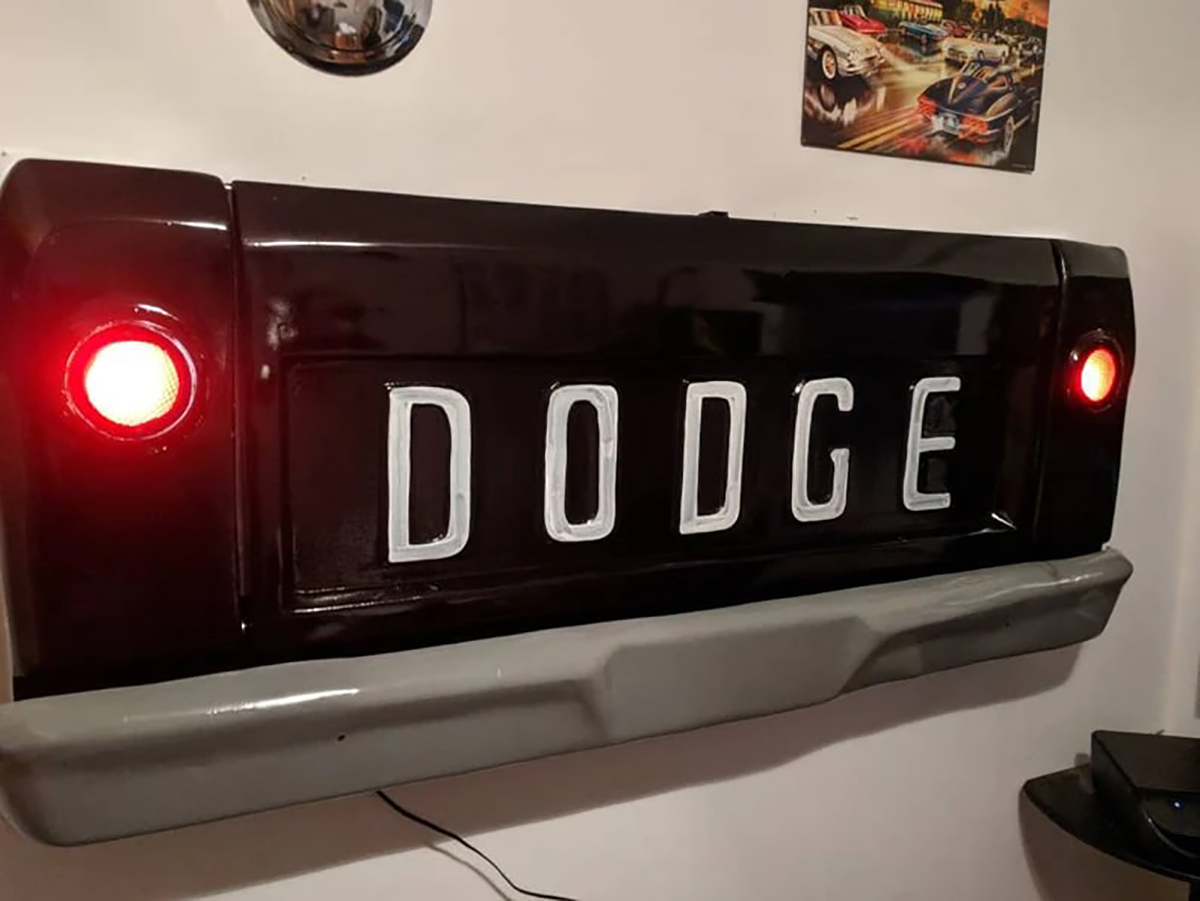 Material
This beautiful, handmade piece would make the perfect touch to any room. This piece is solid fiberglass making it both strong and durable while also lightweight.
Specifications
| | |
| --- | --- |
| Size | 42.5W*20.9H |
| Material | Fiberglass |
| Packing Included | 5 layers of corrugated cardboard |
| Product Warranty | 1 Year Manufacturer Defects + Parts Only Limited Warranty |
| Assembly Method | Manual Assembly |